Team Of The Year 2015
2015
Made @Sportlabs
UI/UX - Webdesign
---
About it
Team Of The Year is a website made for the UEFA that allows people to vote for their football (soccer) dream team. After the voting period, the website generates the Team of The Year with the average votes. I worked on this project during my internship at Sportlabs. The goal was to use the old design to create a new responsive one. My job was to design several different parts of the main pages and to create every new page needed.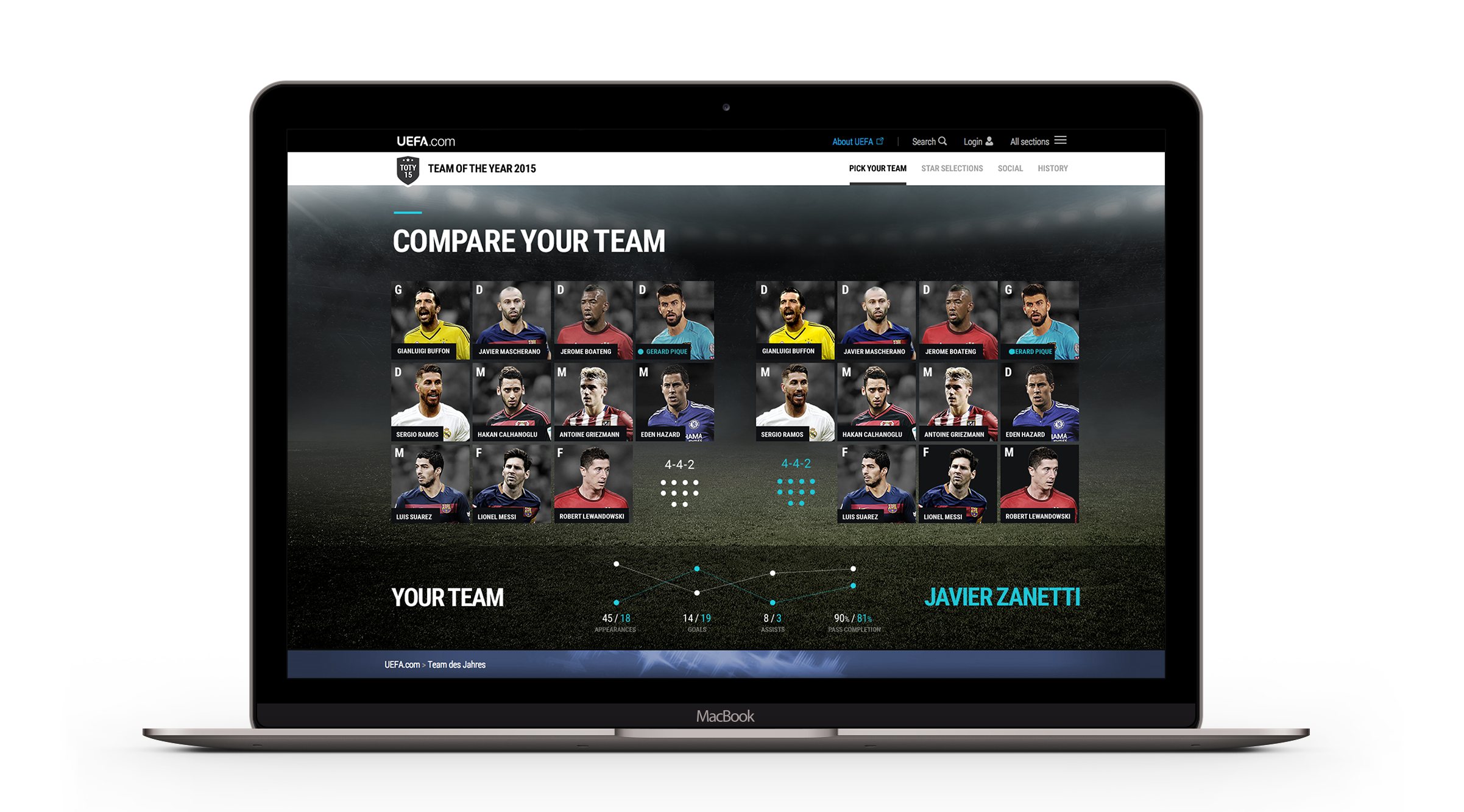 The Process
I worked closely to my lead Designer Paul Lyons, helping him to re-UX some pages and make many different secondary modules and pages. The main difficulty was to create a responsive and a fresh design version without changing much of the code behind it. I used all my skills in UI and UX design to achieve it and created a real responsive experience. I designed some parts of the main pages that required some of my data-visualisation skills, a history page and a page where you can dynamically compare your friends' teams with yours.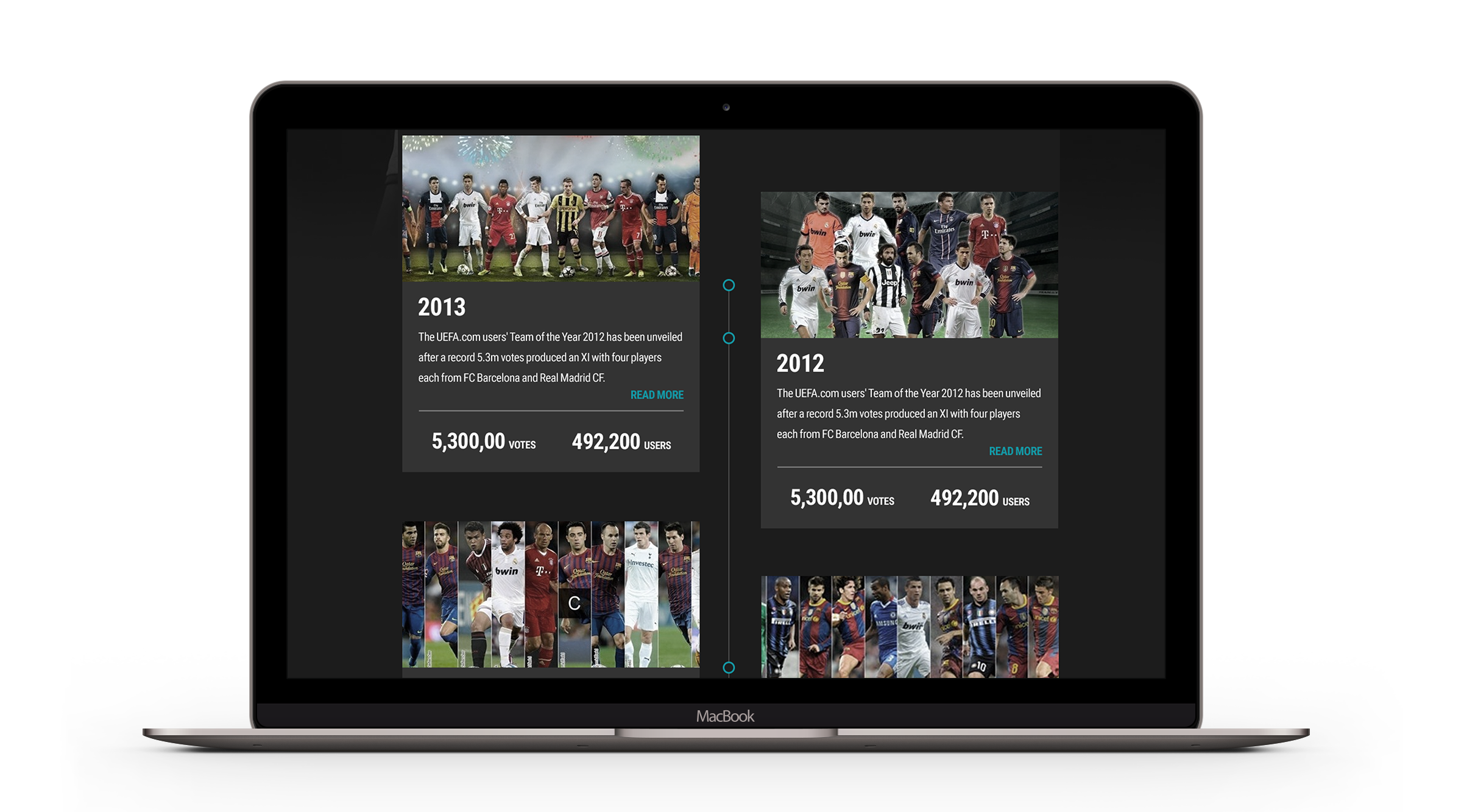 During the design process I also took in charge the communication with the UEFA regarding my missions, discussing with them to find the best way to design what they wanted for this website.
After the project
The project was very well-received by the community and the UEFA. We obtained 7,050,428 votes for 640,948 users in the first month. Even if the project was in a rush, I really enjoyed working on this website. The coding constraints made it difficult but it was really challenging for me as a designer.